Powering Future Leaders Award
Essex Power Corporation is a strong believer in investing in the youth in our communities. In 2021, Essex Power Corporation announced the inaugural year of the Powering Future Leaders Award bursary program. The Essex Power Corporation- Powering Future Leaders Award is awarded to eight Grade 12 graduating students from different schools within Essex Powerlines' service territory. This includes the Town of Amherstburg, the Town of LaSalle, the Town of Tecumseh, and the Municipality of Leamington. Students are chosen based on their exemplary work ethic in high school and their pursuance of a post-secondary program that supports and enables the electricity distribution industry.
Participating schools are in Essex Powerlines' service territory and include:
Sandwich Secondary School
St. Thomas of Villanova Catholic High School
General Amherst High School
Western Secondary School,
Tecumseh Vista Academy Secondary
Ecole Secondaire Catholique L'Essor
Cardinal Carter Catholic High School
Leamington District Secondary School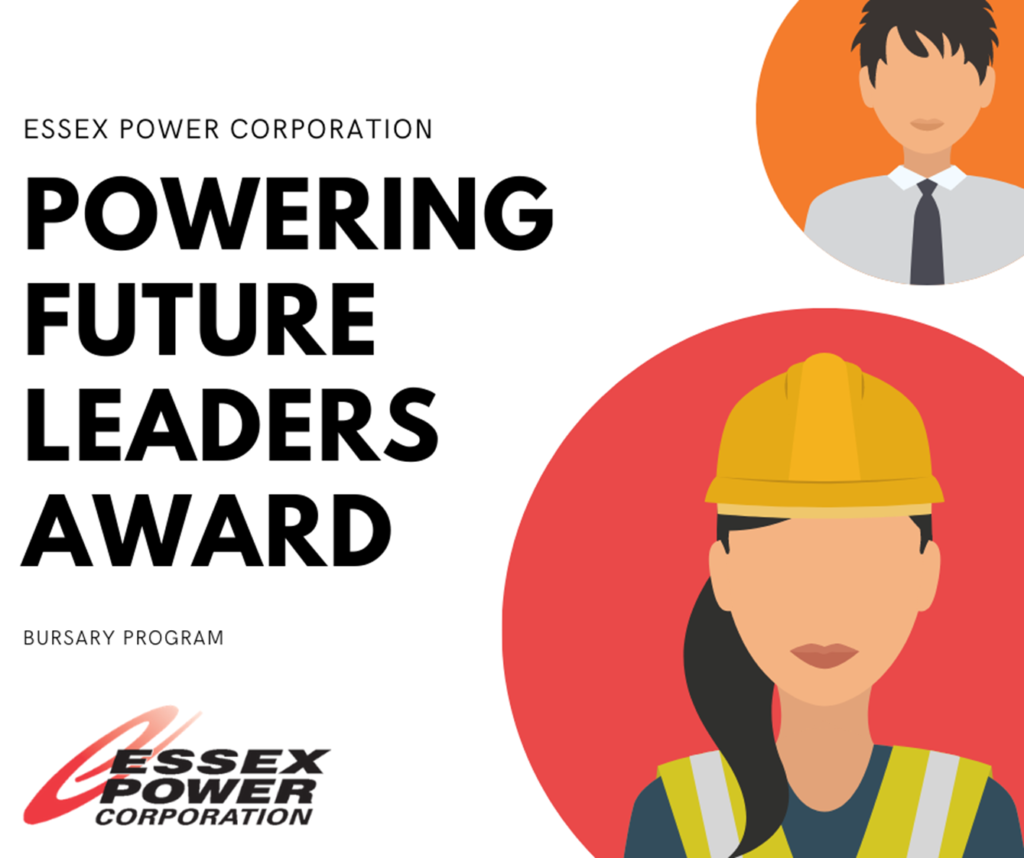 The Essex Power Corporation Powering Future Leaders Award supports EPC's philosophy and track record of supporting our youth, plus directly helps a potential future contributor to our industry…maybe our company!

John Avdoulos, President & CEO, Essex Power Corporation
The Powering Future Leaders Award is another way that Essex Power supports the youth in its communities. In previous years, Essex Power has donated $40,000 to each of its shareholder municipalities through its Youth in Community Fund. To date, $320,000 has been donated to the youth in our communities through the fund. Essex Power Corporation looks forward to continuing to support our youth through this new bursary program and helping power our future leaders!